Vitro Yoyo Website Redesign Complete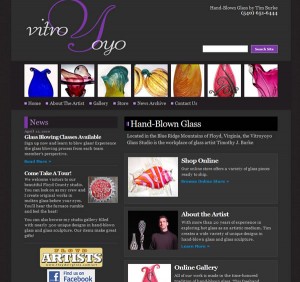 Timothy Burke owns and operates his hand-blown glass studio, Vitro Yoyo, in the Blue Ridge Mountains of Virginia.
Recently, we streamlined the design and layout of his site. Mr. Burke has a simple online store allowing the purchase of hand-blown glass pieces in addition to an online gallery to show off his custom glass creations.
To browse his site, go to:
www.vitroyoyo.com