Featured Project: Texas Architectural Timbers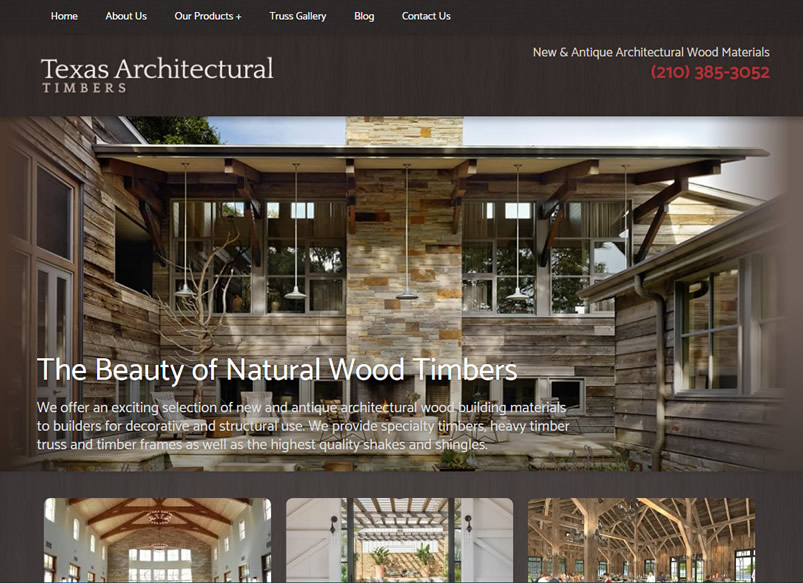 Texas Architectural Timbers has been our customer since 2008. Over the years we've done many redesigns to keep it looking current and modern, to take advantage of new technologies, and to ensure that it's mobile friendly.
They are based in the Texas hill country, and they offer a variety of unique wood building materials to builders across the country, including antique, weathered and textured timbers.