Featured Project: Hitman Pest Control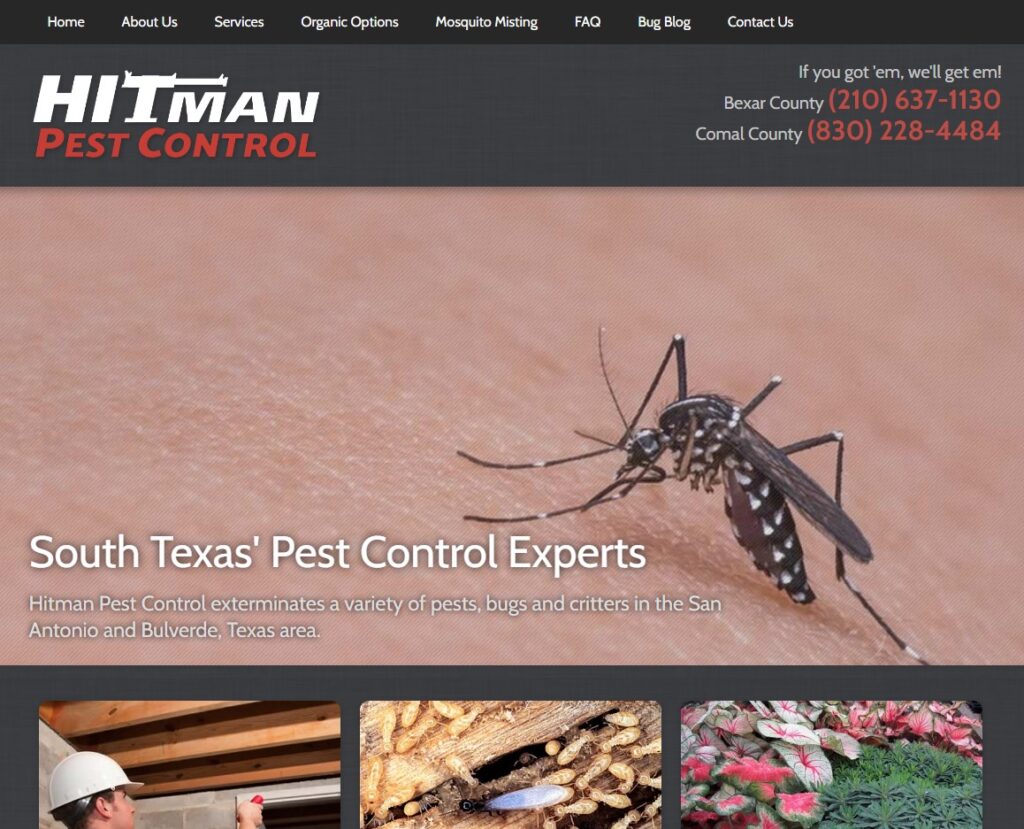 We've been handling website and marketing services for Hitman Pest Control since 2007. They offer pest control services in San Antonio, Bulverde and Spring Branch, TX, offering exterminations, treatments for termites, ants, roaches, mosquito misting and more.
In addition to designing the original website and hosting it for more than 15 years, we've kept it up-to date with several redesigns to keep it looking up-to-date, as well as keeping it current with web technologies like SSL, mobile compatibility, social media integration, speed and caching enhancements and more.
We also provide SEO (search engine optimization) and marketing services to ensure that their services are easy to locate on major search sites, as well as social media.