Ingredients For A Successful Website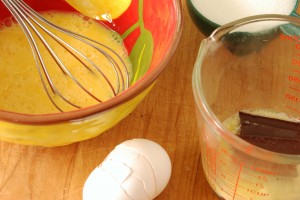 Creating and running an effective website involves expertise in several areas, including graphic design, coding, writing and marketing. Here's how we put these ingredients together in our projects.
Design
An effective website has to do more that 'wow' visitors with fancy graphics and effects. People are busy, and generally aren't willing to invest much time on a business site, especially if their search involves visiting several sites from a list of search site results.
That's why it's important to focus on appealing to busy people. You have to be able to make an impression in just a few seconds. We create sites that are professional looking, easy to navigate, and easy to use.
Through the use of short teasers, for example, we are able to catch a visitor's interest quickly, build trust, and explain what you do in just a few seconds. See our portfolio for examples.
Technology
We are familiar with the latest website technologies. For example, our sites are built using CSS, PHP and (X)HTML, which makes them cleaner, easy to maintain, and compatible with portable devices like smartphones and tablets.
We know how to use other stuff like Java and Flash, but more importantly we know how to use these technologies wisely. Simple is better. Complication can cause broken sites, slow downloads, and annoyed customers.
Hosting
Every website needs a home, or 'host'. We've been reliably hosting customer websites for almost 10 years. Our hosting service includes e-mail accounts, full site statistics, and supports all the latest web technologies. And don't worry, we can handle all the details associated with the setup and maintenance.
Promotion
What good is your shiny new site if nobody visits? We'll help you draw more visitors by helping you promote it and assisting you in keeping the content of your site fresh. We don't rely on gimmicks like 'submitting to search engines', 'tweaking meta tags' and other outdated tactics.
We'll explain how to really get more customers to your site, and then help you do it. It can take time to develop a popular site; so we work with our customers each month to improve the site and tweak things to bring more visitors and keep their interest.
Things change quickly when it comes to online marketing. We make sure that you're taking advantage of the latest methods and technologies, social networking and search engine optimization. If you will be engaging in e-commerce or your website involves licensed products or images, working with someone familiar with internet law and guidelines is essential.